Remodeling Contractor Central MA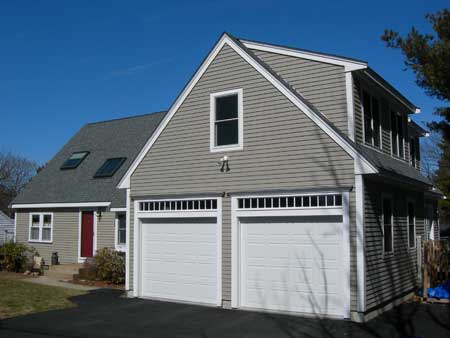 Gilmore Building Co. uses the design build approach to collaborate with clients to remodel existing homes based on the new-old home concept. Gilmore Building Co. is expert at applying the new–old home concept, whether the project will add additional living space, remodel existing living space, add soul or restore the character of a home. Several remodeling options are explained below.
Adding or Remodeling Living Space
Additions and remodeling projects that restore features of an existing home involve homes built during any time period. Many of these projects are initiated, because a customer's home does not accommodate the lifestyle of today's busy families, or the home is in need of updating. Living space can be added or simply rearranged, and existing spaces and details can be remodeled and restored. All additions and remodeling projects are constructed with low maintenance products, are energy efficient, contain today's lifestyle conveniences, and will maintain the architectural character of the existing home.
Adding Soul With Old New England Architecture
Homes built in the last few decades without the architectural styling and detailing found in an old New England style home can be revived. Through remodeling, a home can be given the soul of a New England traditional architecture style home as well as all the benefits of the new-old home. As with new-old homes, new components of a revived home can be constructed with low maintenance materials and technologies. They can be made to be energy efficient and be given today's convenient lifestyle amenities. The old New England revived home will be infused with warmth and have, not only a character and heart, but a soul. These revived homes reward the owner with value that will endure.
(Revival: n, a new presentation of an old play, movie or similar vehicle, renewed attention to something…..2. GBCo - Renewed attention to traditional architecture and sound building techniques.)
Rejuvenating an Old New England Style Home
Existing New England traditional architecture style homes can be renovated / rejuvenated, and the benefits of the new-old home concept can be added while the original character is preserved. Using the collaborative design build approach and our expertise, an owner can change a home's interior and exterior, combining the old character with the latest construction technologies and today's lifestyle conveniences.