KITCHENS, ADDITIONS, LOWER-LEVEL FINISHING, NEW HOMES | HOME OWNERS CHOOSE US FOR: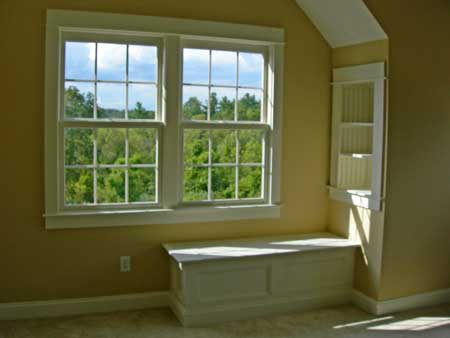 Gilmore Building Company's product is actually a service that is provided to homeowners. This service can be described as working collaboratively with clients to create a new home or kitchen remodel or basement finishing project that expresses their personal image, assures their wealth is preserved through lasting value and achieves their daily living objectives.
Clients choose Gilmore Building Co. when they realize it is this service that they are really looking for from their Builder. Additionally, they realize it is essential to team with a Builder who has worked hard to achieve a reputation for integrity and creative solutions. A prospective client need only see our work and speak to our existing clients to assure themselves that Gilmore Building Co. is such a Builder. The client testimonials provided herein offer a quick way to learn how successful we are at delivering our service. We are grateful to our clients for providing these testimonials.
Many clients first come to us because of our signature product - the New-Old Home - and our specialty upon which the New Old Home is created - elegant traditional New England architecture. Their enthusiasm is raised even higher when they also realize they will be receiving the service described above.
Another factor influencing a home owner's decision to work with us is the disciplined rigorous methodology we follow to complete a project. We first discover and learn a client's desires and then we take a leadership role to complete the design and construction phases of the project using this methodology. The methodology includes constant communication, the design build approach, the managed construction approach, rigorous project management controls and a computer-based general accounting system that is tied directly to project cost tracking. These elements are industry best practices.
Clients also benefit from our other essential qualifications:
Gilmore Building Co. is a Registered Home Improvement Contractor with the Commonwealth of MA Board of Building Regulations and Standards.
Our construction supervisors are licensed as such by the Commonwealth of MA.
Gilmore Building Co. is fully insured, continuously maintaining in effect General Liability, Non-Owned / Hired Auto and Worker's Compensation insurances.
Our sub-contractors are required to carry the same insurances.