Definitely custom design and build your next home! Why? Because, in that way, what you always wanted becomes yours. With custom design, you get to personalize your home and control key living-style decisions. As you will read in the testimonial below, teaming with Gilmore Building Co. can make the designing and building process comfortable and even enjoyable.

Some key living-style decisions you will control are:

The floor plan - organizing the spaces the way you live.
The curb appeal - selecting the architectural style like the New Old Home and using, for instance, a traditional New England farmhouse or a 1860's classic Greek Revival colonial.
The kitchen layout, appliances and other conveniences you need for the way you live.
The degree to which energy efficiency is incorporated from code compliance to Net Zero.
Green Building concepts.
The number of garage bays and any bonus rooms.
Phasing - such as build it all now and finish each room or build frame now and finish space in the next phase.
The landscaping design - walkway materials, location of flower beds, etc.
Every design feature and enjoy knowing your home is a reflection of your personality.
If you agree that you want to control how your family will live and you want to see your ideas materialize, then your first move is to team with a custom home builder that follows the design & build process. You need, on your team, a custom builder that repeatedly demonstrates "client first" dedication and communication skills that have been chronicled over many years. A skilled experienced custom builder can make the process a pleasant, efficient and even enjoyable.
The Treadways of Harvard, MA teamed with Gilmore Building Company, Inc. and Connor Mill-Built Homes of Vermont to custom design and build their home. They have described their experience in the testimonial presented below.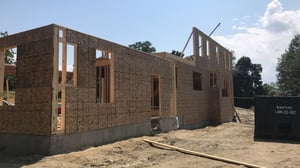 "How often do you hear someone say that working with a contractor to build a house was fun?
Well, not only was it fun, building our house with Eric Gilmore (of Gilmore Building Co.) and his team was a superb creative, collaborative, and cost effective experience for my wife, Kate and I. The Gilmore team was consistently accurate in their budget projections, their attention to detail, and commitment to the highest possible quality was shown in every step of the way, and their highly collaborative approach to working with us as a team was a joy. In addition, despite a few brief weather delays, they got the job done on time.
Many of the people I know who have built houses, have complained about cost over-runs, shoddy workmanship, and multiple delays. Not so with Eric, Lou, Shawn and the whole Gilmore Building Co. team. Throughout each phase of construction, we were having regular meetings with the team onsite, reviewing the progress and problem solving together. In addition, we had the help of their interior design consultant, Julie, who was immeasurably helpful in the endless details of purchasing all the appliances, tile, bathroom fixtures, paint colors, while helping us work within our budget. These tasks can be overwhelming and costly when couples have to do them all on their own.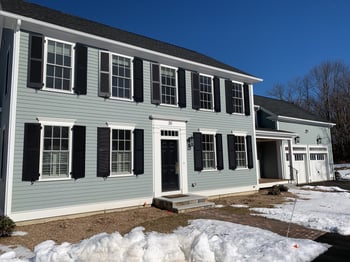 So, it is without any reservation whatsoever, that we are delighted to give Eric and his team the highest possible recommendation. Kate and David Treadway"